Camtasia 9 is out for several months now and I upgraded about 1 month ago. I can say I am thoroughly pleased with the results. The new version is faster on encoding, more stable when editing, and most important, easier to use. As someone who has worked with Adobe Premiere Pro, I can say the new Camtasia 9 is on par especially for what I am doing. Which mostly consists of how-to videos for tech-related needs and video game videos such as Let's Plays.
New Interface
One of the biggest changes is the new look which is clean and easier on the eyes.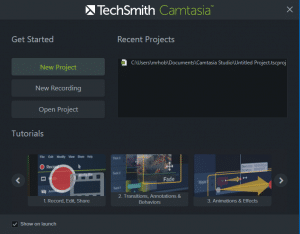 Selecting Record shows us the Recording Options Screen

Once done recording we can hit F10 to automatically save our capture and open the Editing Interface.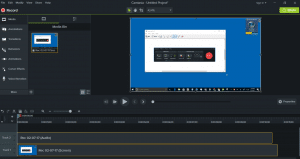 The new design also makes the workflow of editing videos simpler. All this while giving us more options. I think you can see how much cleaner, more clear, the interface is to work with.
Additional Features
I will actually be making a video about some of the new features and how to use them. I have even had the thought that some of these things were likely do-able with Camtasia 8, if that was the case it was not clear you could do things, like animated media intros, or it was just stinking hard, like animations in general.
My Favorite Feature
These don't compare to my favorite feature! 1920×1080 editing for full HD export with no quality loss and use of full 64-bit capability for said encoding… Ok, that was more than one feature, but they all tie together.
I'll admit this article is missing some much-needed explanation and depth, but if you give me a week or so I will put together the promised video and it will explain in more detail.
Click here to see Camtasia 9 @ TechSmith