I've been thinking about how I put out a lot of content online, but most of it is far from personal. I don't often talk about the struggles of life or the things that are bothering me.
Yet I'm the first to tell someone if they want to reach and help others. They should share about the personal struggles and hardships they face.
But…
… Here we are and I haven't really done that.
Today is different However
As I sit here I look down at my leg I notice the hole in my shin. Maybe I should have gotten stitches or went to the doctor or the hospital. But I thought it was cool.
Even though the scar was gained in training for football and not during an actual game I thought it was just cool. And there is something to say about that. It's proof!
Proof I was there. Proof I had taken things to the max. It felt manly. However, what I will tell you about today felt anything but manly.
Stars and Scars
This attitude might make more sense if you knew a story from long ago. It might also help you understand why, in my mind, it's manly to have a scar, but only those that you earn.
Some 15 or so years earlier when I was very young life 4 younger. I remember looking at my dad's face and seeing something that seemed out-of-place. "What's that I asked?" I asked.
"A star," I thought he replied.
He corrected me, but my mind had been set. I decided scars were like stars and they were cool! Now fast forward several years to my first watching of Indiana Jones and The Last Crusade.
When young Indie is in the train facing the lion he cracks the whip and cuts just below his lip above his chin. They used that wound to tie the young Indie to the older Harrison Ford who has a scar there. I wouldn't say it was me that had decided. More like a universal truth. Men had scars from doing manly things.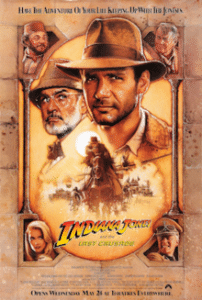 Something You Didn't Know: My Dad is just like Indiana Jones!
No joke! He had a scar. He was at the University of Arkansas at this time. So I got to go to the University and see the little dead animals in jars and old musky looking books. And there was my dad in the middle of it all just like Indiana Jones.
Then he would take me hunting and fishing. One time I remember night fishing and catching some kind of mudfish or sucker fish. We fished all night long. Another time he got me out of school early in the day. I was shocked we could do that. We went down below the dam at Tenkiller and fished.
I remember going on water testing missions and he would mix things and then the water would turn different colors. One time he gave me one of the test vials and it was a purple color. I immediately used it to plug up an ant hole because that is the kind of thing little boys do.
Things Change and We Get Older
I have so many good memories with my dad. From a pretty young age, I knew, that when I grew up I wanted to be a dad. If I had a son and then my dad, his grandson, and son would get to hunting and fishing together.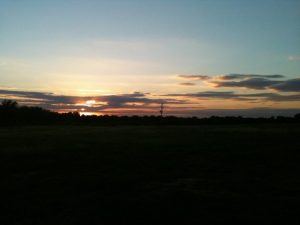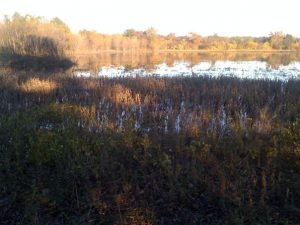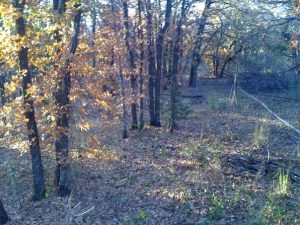 It makes me think of all the cool things I would teach a son. The cool and interesting things, the manly things.
For most of my friends and family, things seem "normal" they all seem to get pregnant and have kids right away. However, when my wife and I got started on "trying" nothing happened. months went by with no change. Doctors visited, tests run, and yet nothing.
And I just trusted what we kept hearing from the doctors. Keep trying and wait. They would test Sherece and repeat the sentiment. Then we would wait…
Sometimes we would wait longer so we could afford the next visit or test, other times the waiting was just part of what we were told to do. Then we arrived at the point where it was time to test me.
Round 1
I went in and they ran the test and when we got it back we were both shocked but at the same time relieved. The first test revealed only 5 sperm but they were dead and nothing else. So the doctor came in and delivered the news and checked that things looked "in place" and then suggested I take Clomiphene (better known as Clomid) and wait 3 months for things to take effect as the male sperm cycle is 72 days.
Multiple sources had told us, including doctors, "it is easier if it's male infertility." This seemed like the answer the fixes for men seemed easy and straightforward.
I'm thinking this whole time, "easy peasy, 72 days later things will be back to normal and we can move on from this."
So that's what we did another 3 months of waiting so we can go in and take a test. I will tell you I did get some benefit from the pills that are essentially estrogen hormone receptor blockers (what a mouth full). I'm still researching this, but the doctor explained it simply enough. I take the clomiphene my body thinks it seems more estrogen and that kicks "the boys" into gear to produce testosterone which also brings about sperm.
A Little History
I didn't mention this yet but I have had low testosterone since they first tested my blood to treat my Hypothyroidism.
Every doctor has said, "you have low testosterone," and I'll ask, "how low?" They always say back, "well its relative you are just under the bottom of the scale." I waited several months until the treatment for the thyroid had started then tried some topical cream. I was told to, "watch out for mood changes." After a short amount of time doing the treatment, I decided the mood changes were a cost too high for the little benefit I might get.
We have also learned that these straight testosterone replacements shut down the testis in the same way mine already seems to be.
Test Results
Trusting the doctors and seeing a few positive changes in other areas I felt ready for the 90-day test. I felt like I knew Sherece and I can be on our way to grow our family.
Confident and ready for good news Sherece and I went to the doctor's office to hear the results. Not 5 million or more like I hoped for. Not 5 thousand. Not even the 5 dead ones like last time. Just zero… It felt pretty bad. Anti-manly if you will allow.
So here we are again waiting for another 90 days to pass so we can test again. They want us to come in and talk about taking HCG shots, but as it stands right now we need to wait a few weeks. The costs of testing blood and other things add up fast. It is pretty much not covered by insurance.
I can't complain when I look at what other people we know have had to spend. But when you are waiting then you have to wait extra because you just don't have the money it hurts that much more. It adds stress.
Moving Forward
So now you have a little idea about some personal things going on with Sherece and I. You might understand how my dad's influence makes me want to be a father. Why we don't have kids yet.
I will try to add information that I think will be helpful to my blog as I find and understand it. I appreciate you that have read this and ask that you leave a comment.